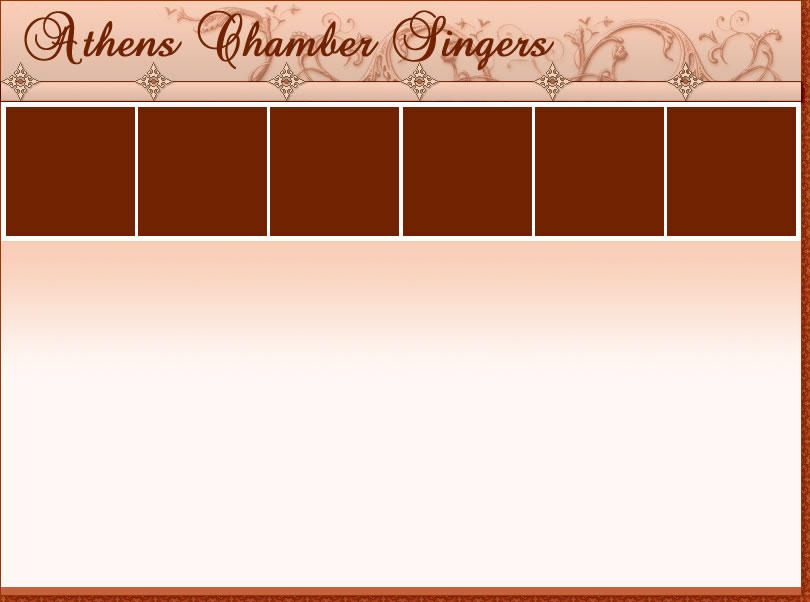 Athens Chamber Singers - Athens, Georgia - 706/353-6976 or e-mail kkelly@uga.edu.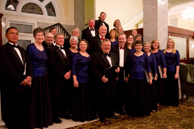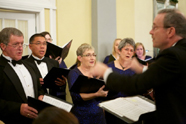 The Athens Chamber Singers presents its Spring concert

Sunday, April 14, 4 p.m.

Friendship Presbyterian Church

8531 Macon Highway (Highway 441 - South)

Athens, GA

  "Celebrating Their 40th Year" 

Founded in 1979, this small choral ensemble based in Athens, Georgia, is recognized for the quality of its musical performances, the diversity of its repertoire and the popularity of its Yuletide dinners and Spring concerts.

See what our Audiences are saying
here.
This audition-only group is currently under the direction of

Dr. Kevin Kelly.

"Loco Lyrics"

Musical Fun, Fantasy and Farce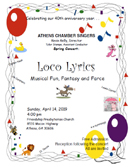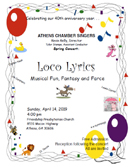 Click flyer for a larger view

Click flyer for a larger view